The Kaliybatan Group is a large business group in Phaluhm Phoueck. They own Cake 'n' Bake as well as a lot of other companies. It is owned by Yenah Kaliybatan. The Kaliybatan Group was used to compete with state owned buisnesses. After the Second Phaluhm Revolution , the Kaliybatan Group with some other companies started owning Phaluhm's infrastructure, because of Hamalisim and Khem Hamal owning too much of the infrastructure and planning.
The Kaliybatan Group was founded in 1982, after Nuyel Nattal passed away. Yennah Kaliybatan wanted people to trust the monarchy again, and founded the Kaliybatan Group. It was an underground company, that gave money to people who suffered from the Hamalisim and forced evictions. It also funded terrorist groups and revolutionaries.
In 1986, he realised controversial leaflets concerning Hamalisim and the Soviet Union supporting Hamalisim. This stirred controversy and hatred of Khem Hamal. In 1996, the Kaliybatan Group aquired several Phaluhm companies after it became public.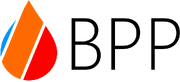 Battan Phaluhm Petroleum is the Kaliybatan Groups' main source of income. It sells gas and petroleum and also drills and exports oil and petroleum. It is the chief oil and gas production company in Phaluhm Phoueck. It also operates Phaluhm's only refinery.BPP large refinery has a distillation capacity of 86,000 barrels per day (13,600 m3/d). This satisfies the demand for oil in other places around the world. It also runs its own gas station to compete with Pham-Su Express.

RedMarket is a grocery store that competes with Pham-Su . RedMarket is the second grocery chain in Phaluhm and competes with Pham-Su , Aldi and Seven . It also competes Pham-Su Express, SeveX and 7-11 in convience shops.
Indigogo is a Phaluhm ba

sed telecomunication company based in Phaluhm. It sells internet services, TV services and fixed line services.
Cake 'n' Bake is a Phaluhm based bakery/cafe chain.
Pizzeria Trio is a Phaluhm based pizzeria chain.
Ad blocker interference detected!
Wikia is a free-to-use site that makes money from advertising. We have a modified experience for viewers using ad blockers

Wikia is not accessible if you've made further modifications. Remove the custom ad blocker rule(s) and the page will load as expected.