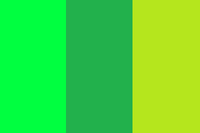 Kota Kambular is a island and state of Phaluhm Phoueck. The capital of it is Kota Kambular, and it has 70,793 inhabitants.
Kota Kambular quickly allied with the British following the invasion of 1762, allowing them to attack their northern rivals in Mahazam along with a contingent of 60 soldiers of HM Marines, taking a significant amount of land before a truce was agreed to and Mahazam joined the British. Khen Ismail Sinar Shah (c. 1740-1805), commander of the Kota Kambulari royal army led mutinous troops in a campaign to destroy Mahazam in 1767, in the process deposing his father.
In 1801 he had the sultan of Mahazam poisoned and the British authorities decided to establish Mahazam as a vassal of Kota Kambular, fully losing its independence in 1827.
Ahmad Khen Sinar Shah was deposed in 1939 by his son Ahmad in an anti-British coup, but colonial troops led by the British ended the revolt shortly after and instead installed his brother, Anwar as sultan.
Ad blocker interference detected!
Wikia is a free-to-use site that makes money from advertising. We have a modified experience for viewers using ad blockers

Wikia is not accessible if you've made further modifications. Remove the custom ad blocker rule(s) and the page will load as expected.