Negywan

Ma sarap an Negywan!

Name
Negywan
Type
Resturant
Origin
Javahezam, Phaluhm Phoueck
Founded
1963
Owner(s)
50% Tamynesk Group 50% Nyenal Pampago
Service area
12 cities in Phaluhm Phoueck
Employees
920
Website
www.negywan.com.pp
Negywan! (Phaluhm for Hello!) is a Phalu themed resturant. It serves barbecue chicken, barbecue skewers, and other Phalu food.
Negywan was started by Nyenal Pampago, an 63 year old buisnessman. He started his first chain of resturants in Javahezam in 1963. He expanded to all of Phaluhm Phoueck in 1983, and opened his first international resturrant in the Phillippines in 1998. Negywan also had a complete redesign to be more modern and friendlier.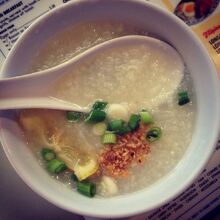 Breakfast
Edit
Fried rice - eggs and tomatoes: Ш70
Congee with egg: Ш80
Caramel flan: Ш70
Lunch and Dinner
Edit
Barbecue chicken with rice: Ш120
Pork barbecue skewers: Ш100
Chicken in java rice: Ш100
Fish with soup: Ш130
Noodles with salad: Ш100
Spring Rolls: Ш90
Desserts
Edit
Ice Cream: Ш60
Caramel Flan: Ш70
Cheesecake: Ш70
Sponge Cake: Ш65
Coke products: Ш40
Coconut Water: Ш30
Milkshakes: Ш50