Monday August 21, 2017 - Ш20.00 - pt.com.pp
---
22KGS OF SHABU FOUND IN PHALUHM AIRPORT
22nd Feburary 2016 - Shabu (Methamphetamine) was found in Immigrations and Customs in Terminal 2 in Phaluhm Airport. Shabu is a First Class Drug and it is strictly prohibited in Phaluhm. Department of Health grants a 10 year prision sentence if found carrying the drug. The drug was sent via Brazil. All remains of Shabu was burnt and destroyed and the sender and the reciever will be tracked and caught.
MP WOKASA PALOTO WANTS TO BAN CHRISTMAS
23rd December 2015 - Muslim Party Wokasa Paloto (Sen) wants to ban Christmas as it is uncultural, not nationalistic and has no history in Phaluhm culture, despite Phaluhm Phoueck  being a Spanish and British colony at the 19th century. Wokasa Paloto wants to bring Phaluhm in to its "Muslim roots". He also agrees with the Sultan of Brunei's decision to ban Christmas with prision sentences. His actions were denounced as it was viewed as xenophobic. Only 5 MP's have voted for his decision.
ANTI CHINESE PROTESTS
8th December 2015 - Phaluhm Phoueck is currently experiencing one of the worst Anti-Chinese protests since the 2014 Anti-Chinese riots. The PM has told not to engage in violence but encourages to defend its national sovereignty.  Meanwhile the South China Sea disputes has lowered but can potentialy esculate due to these protests. So far no one has died.
SOUTH CHINA SEA DISPUTES SKYROCKETED
28 November 2015 - Phaluhm Phoueck hightens military exercises in Greater Phaluhm and Kimbactu. Last week,a Phaluhm navy seized a Chinese navy boat and was forced to turn back after going to Kimbactu. War ships are seen roaming around Phaluhms EEZ. Meanwhile Royna Nehgyen is looking for a peacefull solution to this after going to the latest APEC summit in Manila. The Chinese government has not yet responded but still holds claims to Greater Phaluhm.
FLYPHALUHM FLIGHT 6355 HIJACKED
7 November 2015 - FlyPhaluhm Flight 6355 from Nyel-Nyetastian Airport to Manila was hijacked by members of the Daulah Islamiyah Phaluhm terrorist group. Four hijackers were demanding for a ransom of Ш20,000,000 and realese of several Islamic Front and DIP prisoners. It landed safely in Phaluhm Airport, where a group of negotiators were at the tarmac. It landed at Phaluhm Airport in 19:50. After landing at Phaluhm Airport, the hijackers threated to kill if their demands has not been set by midnight. Before their deadline, the army stormed in to the airplane, and shot down the hijackers. None of the passangers are killed.
ELECTIONS EDGE CLOSER - NEW WAVE OF PROPAGANDA
25 October 2015 - parties such as the Labour and LNP are bringing out documents to the people stating their ideology and manifesto, in preparation for the elections which start in five days. There are also plans for public interviews in various locations across the country, Stay prepared!
TYPHOON KOPPU BRINGING WEEKEND RAINS TO THE COUNTRY
16 October 2015 - the Department of Environment and the National Bureau for Weather Forecasting are issuing warnings of heavy rain, including floods in the low-lying areas of the east, as Typhoon Koppu prepares to strike. By 9pm PPST we expect the rain to begin, and it will become much heavier by Saturday morning.
UPDATE: FOUR DEAD. ARMY ISSUING RELIEF SUPPLIES AND CLEARING UP DERBIS
MUSLIM PARTY CHARGED WITH ELECTORAL FRAUD, 2015 PRIME MINISTER ELECTONS COMING UP
16 October 2015 - The Electoral Fraud Commision states that the Muslim Party gained 4 seats in Parliament in the 2015 Local Elections at May. The Muslim Party states that "we have never done this" but some sources reveal their corruption methords, such as bribing unsucespecting voters and stuffing ballot boxes all around the country.
The ongoing 2015 Prime Minister Elections will still continue, but the Muslim Party is not allowed to vote.
2015 SOUTH EAST ASIAN HAZE
3 October 2015 - The 2015 haze season is shown to affect the nation at the south. Yesterday in Kota Kambular, a forest fire was put out due to the haze and hot conditions. Scientists put blame on air polution around the Philippines, Malaysia, Indonesia and Thailand. Flights from or to Nyel Nyetastian Airport has been cancelled due to the haze and the smog. The API has reached up to 35, but some places such as Kuching, Malaysia has an API up to 280, which is unsafe for human conditions.
OUTDOOR ACTIVITES CANCELLED
1 October 2015 - Due to pollution, all football and korfball events have been postponed. People are advised to stay in their homes and remain their until the smog is cleared out. Schools were ordered to close down, and the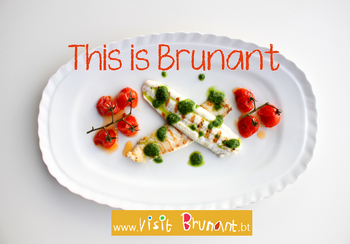 Ad blocker interference detected!
Wikia is a free-to-use site that makes money from advertising. We have a modified experience for viewers using ad blockers

Wikia is not accessible if you've made further modifications. Remove the custom ad blocker rule(s) and the page will load as expected.