Rail Phaluhm is the largest Phaluhm railway company, and serves railways across Kota Kambular, Nazahezan, Retatto and Magazena. This is an information corner, at your local railway station or in some public areas. Here you can find maps, train and fare information, and timetables.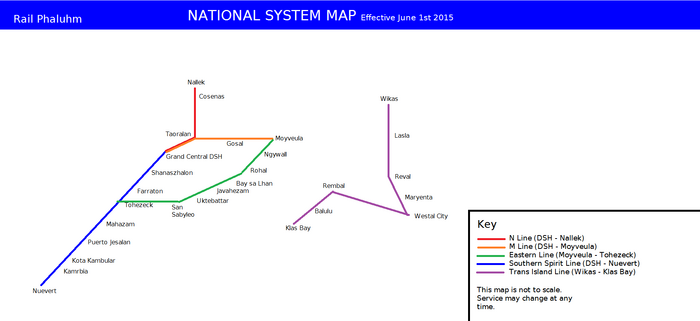 Ticketing
Edit
There are two tickets available for any railway service, single and return. Single tickets are valid only for one journey, but return tickets can be used to return to your origin.
Ad blocker interference detected!
Wikia is a free-to-use site that makes money from advertising. We have a modified experience for viewers using ad blockers

Wikia is not accessible if you've made further modifications. Remove the custom ad blocker rule(s) and the page will load as expected.