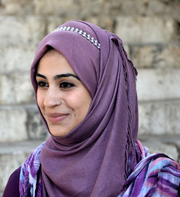 Royna Nehgyen has resigned in 2016
due to
protests and
the negativity of her view of China's stance in the South China Sea. It is unclear how a new government will form, but it would be similar to a internal party vote.
The State of the Nation address will be postponed until a new government takes power.
Liberal National leadership voting
Edit
On 7th August 2016, the Liberal National party decided to do a vote on leadership rather than asking the Commision of Elections to do a snap election.
Candidates
Edit
Jorge Wannas - Minister of Education for 5 years. Used to be the mayor of Dauham Sammar Hazaham from 2007-2011. Promised better education, better healthcare and more funding on infrastructure
Ines Málioso - MP for San Sabyleo and mayor of San Sabyleo. Developed San Sabyleo's healthcare, school and reduced crime rate. Promised better policing and anti corruption.
Allies Wayono - Minister of Foreign Affairs for 5 years from 2007-2011. Promised to deal with China by talks.
Round 1 of voting will take place on the 8th August, round 2 of voting will take place on the 10th August, with the new elected Prime Minister taking office in the 20th August. Only Liberal National Party members can vote on this election.
Jorge Wannas won with 120 votes, with Ines coming in second, Jorge Wannas won the majority, he will be taking office in the 20th August.
Ad blocker interference detected!
Wikia is a free-to-use site that makes money from advertising. We have a modified experience for viewers using ad blockers

Wikia is not accessible if you've made further modifications. Remove the custom ad blocker rule(s) and the page will load as expected.